About Kits4Kiddies
Kits 4 Kiddies is a project to help parents. To help parents who want to contribute to their kiddie's education, but might not know how. To help parents who want to connect with their kiddies in a constructive way, but might not have a whole lot of time. To help parents who care, and if you are reading this, that might just be you.
Towards the end of each year, I hear from my friends, friends of friends and their friends of friends, about concerns regarding their little kiddie and how they are going to cope with their first year at 'Big School', what types of skills or knowledge they should have before commencing, and always whether they are ready.
Over the years, I have developed some small workshops that I hold with parents to try and address these concerns. Kits 4 Kiddies was an idea my husband suggested as a way for me to share what I was doing in these workshops with other anxious parents.
As teachers in early education, we spend a lot of time and effort trying to develop fun and engaging activities and resources. While the internet has allowed us to share this work, most of the time our audience is other teachers. What we may not consider is that parents can benefit from this collaboration as well, as partners in their kiddie's education. 
Growing up in a small town, and later teaching there, I understand the difficulties that living in a remote location creates. There isn't always a department store down the road. What surprised me though, is that even after moving to the 'big smoke' I still had great difficulty getting everything I wanted and of course it could never be found in one place or even one shopping centre, so I was running around for hours getting everything together.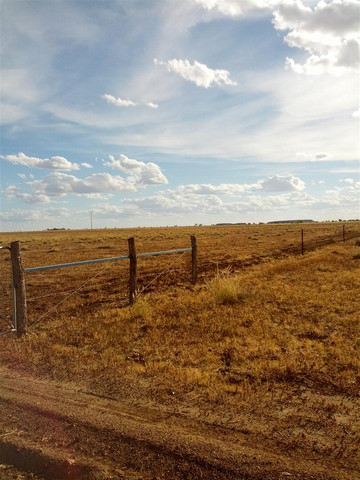 Not a shop in sight
Then there is the problem of money. Each year since I have started teaching, I have spent thousands of my own dollars on books, resources and other bits and pieces for my classroom, so that my kiddies get the best education I can provide them. What it comes down to, whether due to location, time or money, is that access to the resources we need as parents and educators if often limited.
So, what's in the box?
Each of our kits contains a collection of 4 or more activities, as well as the various bits and pieces required to complete them. The kits are delivered to your doorstep Australia wide, from here way out to Back-o'-Bourke. We do everything we can to ensure those in remote Australia have the same opportunities as everyone else.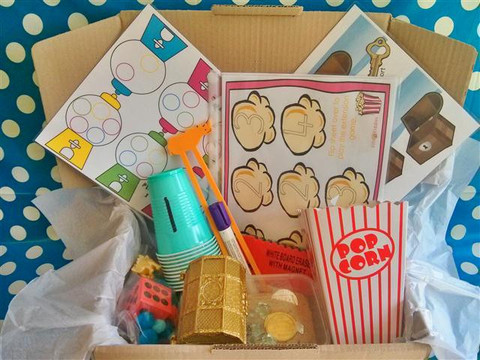 Filled to the brim...and then some!
They are also ready to go 'out of the box' so that you can still get stuck in and have some fun with your kiddie after a long day at work. We have tried to make the microwave dinner of educational resources, though the quality is better we promise!
Each kit also provides great value for money. Apart from the time it would take, the cost to buy everything we pack into each kit individually would be much higher. Buying items by the trolley full and putting the kits together in our garage is how we offer the kits at such a low price. As Kits 4 Kiddies grows we hope to be able to offer even more in each kit, so tell your friends!
A Little About Me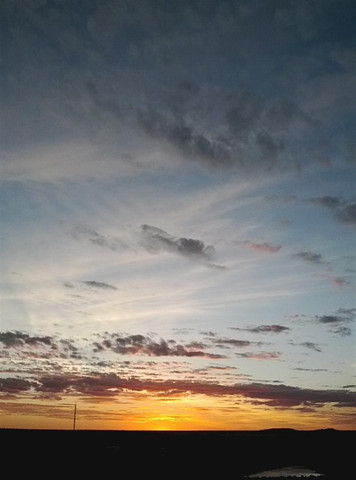 Sunset in Western Queensland
Hi everyone, my name is Angela and Kits 4 Kiddies is my project. While I might be based on the Sunshine Coast (that's in Queensland, Australia for all our international visitors) I'm a small town, country girl at heart. A couple of years ago, my husband Ryan and I decided to try a sea change and although I dearly miss the slow pace, the country charm, the most picturesque sunsets and the stars (oh the stars!) I have grown fond of long walks along the beach while sipping my hazelnut latte, the green grass and plants, late night shopping and the occasional sunrise over the water.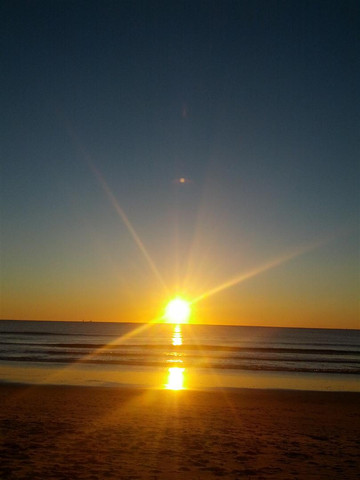 A very occasional sunrise
Having taught in early education for the last 7 years, I'm hoping that Kits 4 Kiddies will provide an opportunity to share some of the work I have done beyond the walls of my classroom. I'm hoping that I can offer some useful advice and strategies for parents and other educators. I'm hoping that by sharing I can help others in the same way that so many people have helped me.
And well, if I'm honest I'm also hoping this will get Ryan to stop nagging me to do something like this. For years he has been saying that I should start a blog to share my ideas, extend my after school parent workshops and tell the world the stories that make me want to get up early every morning to make fun activities for my 26 kiddies. So here it is!

Thank you for taking the time to read this, and I hope to see you on the site sometime soon!